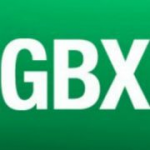 Are you looking for a career in an exciting industry with a lot of career growth potential? Repair Services is growing and they are looking for dynamic new team members at our Cleburne, Texas shop. Greenbrier Repair Services team members repair rail cars that travel the tracks all over North America. Team Members work in an open shop environment so if you are someone that doesn't like to work in a cubical all day this is a great job for you!
Greenbrier Repair Services offers their team members paid on the job training, full healthcare benefits and 401k. Team members start earning paid time off on their first day of employment. Team members do not travel and are home every night. Greenbrier Repair Services is looking for new team members with mechanical and welding experience, who have steady work history and a great work ethic!
Don't miss out! Stop by the Job Event on Saturday April 13th  from 8am to noon and apply! Job offers will be done "on site" that day to qualified individuals!
You can see full job descriptions at www.gbrx.com.   Come join the Greenbrier Repair Services Team!!!!