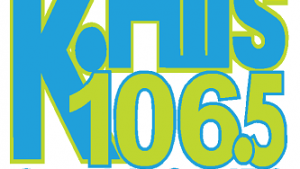 On Friday July 19th, 2019, Chisholm Trail Communications LLC, owners of 95.3 K-HITS radio (KOME-FM) signed on KITT-FM 106.5 licensed to Meridian, Texas, to serve the Meridian, Clifton and surrounding areas of Bosque County, Texas. KITT-FM was formally licensed to Hico, Texas and now has a new transmitting home from the Bosque County Communications tower just to the west of Meridian, Texas.
106.5 KITT simulcasts 95.3 K-HITS Classic Hits format, and the new 106.5 signal will help businesses and homes especially in the Clifton area receive a stronger signal of the K-HITS format. 95.3 K-HITS (KOME-FM) also currently licensed to Meridian, Texas will be switching it's community of license to Tolar, Texas in the near future, also moving it's antenna to a 1,400 foot tower just south of Bluff Dale, Texas, along with switching it's frequency to 95.5FM. This move will clear out the head to head interference from another 95.3 signal located in Howe, Texas, and extend the K-HITS listening area into other communities it current does not reach.
95.3 and 106.5 K-HITS currently serves an 8 county area, with studios and business offices located in Glen Rose, Texas, and plays the Greatest Classic Hits Of the 70's , 80's And More!