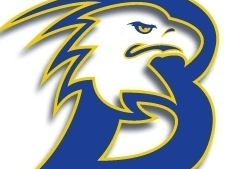 Update: 4-1-2020
In response to COVID 19, per Governor Abbotts orders, Brock ISD will be closed through at least May 4th.
3-15-2020
Good afternoon,
 The Tarrant County Office of Emergency Management has made the recommendation that all public schools in Tarrant County should close for an additional 2 weeks past Spring Break.
This recommendation is in response to helping mitigate the spread of the COVID-19 virus.  While Brock ISD is not within the boundaries of Tarrant County, we will follow their recommendation to help keep our students, staff and our community healthy. I think it's important to note that there are no confirmed cases in Parker County at this time, and this decision is precautionary. This closure includes all extra-curricular practices, competitions, and school-related events.
 Families are encouraged to stay home, use precaution and practice good hygiene. Please use the CDC website for reliable and accurate facts, www.cdc.gov/coronavirus
Our students and staff are scheduled to return to school on Monday, April 6th.  Any and all updates and communication for students and staff will be sent through our school district notification system via e-mail, phone calls, and text messaging.  We would also encourage you to visit the Brock ISD website at www.brockisd.net and Brock ISD Facebook and Twitter pages for regular updates.
During the 2 weeks following Spring Break, we will continue to provide educational instruction to our students. We're working to put together a cohesive plan to offer those learning opportunities and coordination of meals to those families needing them.  We will share these plans next week through our communication channels with parents and guardians.
We appreciate your partnership in keeping everyone safe, we are working with our team of principals and administrators to provide all information as it becomes available to us. We're working on the hour with local, and regional resources to navigate this rapidly changing event.
Thank you,
Cade
Latest Brock ISD Announcements