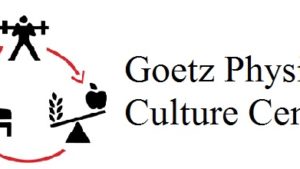 5-7-2020
The City of Glen Rose has reclassified the citations given out in this story to "Warnings". In a press release to K-HITS 95.5, Mark & Radonna Geotz, owners of Geotz Physical Culture Center say that on Thursday – May 7, 2020 at about 8:00 A.M., they received formal notification by telephone from the City of Glen Rose – Police Chief Buck Martin that the citations issued as a result of the enforcement action occurring at Goetz Physical Culture Center on Friday – May 1, 2020 were being reclassified as "Warnings". As such, there are no pending criminal charges against the patrons having been present at the facility and no other response is required on their part to satisfy the matter. On Tuesday – May 5, 2020, Governor Abbott announced that gyms were scheduled to reopen on Monday – May 18, 2020; subsequently, Goetz Physical Culture Center looks forward to operating without the potential of punitive measures whether civil or criminal in nature on said date.
In the release, Geotz thanked Glen Rose City Councilman Chris Bryant for standing up and supporting the gym. Also various media outlets,  citizens of Glen Rose, Somervell County, and surrounding areas for their support.
Geotz also said he would like to take a moment to recognize those individuals who were in opposition to his position and took the time to engage in respectful, constructive debate regarding various views. Through said discussions, each side had the opportunity to gain a better understanding of the other person's beliefs, thoughts and contributing conditions. Ultimately, most did not change their point of view but did leave the conversation informed about each side. Too often, we fall into the trap of only surrounding ourselves around people or organizations and solely listening to various media, blogs and podcasts that only support or validate a personal belief. In doing so, we limit ourselves to being truly knowledgeable about all matters relating to a topic and place ourselves into a false sense of affirmation! I hope we all continue making the choice to physically interact and have open verbal discussions with each other in a considerate and honorable environment.