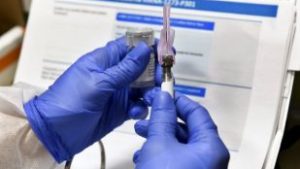 As COVID-19 vaccines continue to roll out across the country, Bosque County Senior Services Project Director Susan Baker, along with several federal agencies, warns the public about fraudulent schemes emerging related to the vaccines.
The FBI, HHS and other agencies have received complaints of scammers using interest in obtaining the new vaccine to collect personal information and money from the public.
The COVID-19 vaccine is administered at no cost and supplies are limited, yet one of the most common scams includes paying a fee or deposit for early access to the vaccine.