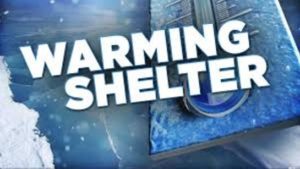 2-15-2021
We are getting reports of extended power outages some as long as 12 hours in parts of the K-HITS listening area. With that, along with the rolling blackouts that many residents are facing, warming centers are starting to pop up across the K-HITS listening area. Here is a list of warming centers that we have so far.
From Bosque County Emergency Management:
For anyone in Walnut Springs that may find themselves needing somewhere to stay warm during a power outage this weekend, please contact Pastor Bill Clark at 254-652-6886. They are making room available at the Walnut Springs Baptist Church Fellowship Hall located at 152 4th Street.
Confirmed sheltering/warming location in Clifton. Trinity Lutheran Church, 803 W. 3rd, will be made available for anyone without heat over the next few days. Please contact Don Wright at 267-897-0131 if the need arises.
Searsville Country Church outside Valley Mills at 686 FM 217 has also announced they are open to anyone needing a place to go during the coming winter weather. Please contact John Kennedy at 254-214-7580.
Iredell- the Iredell fire department has been opened and has heat.
Laguna Park- the West Shore Civic Center has been opened and is heated. Cots are on location for those who need to stay the night.
Erath County:
VW Stephens the owner of the Purple Goat and City Limits has advised that during this time of extreme cold that he has opened the doors of City Limits as a shelter for anyone needing a warm place to stay. If you go there you will need to provide your own bedding, toiletries and meals during your stay.
4 Elite Roofing located on US Hwy 377 south next to Kubota has also opened room for a shelter during these extreme weather conditions. They also have limited shelter space in a headed shop for accommodations for pets.
 Graham Street Church Of Christ:  Our Family Center will be open today, Tuesday, 2/16/2021, for anyone without electricity or water. If someone needs a ride, call Hughbert   Collier @ 254 396-0446.
Oakdale United Methodist Church: The Oakdale building is open if there are people needing a warm place! We have coffee and hot chocolate and blankets. And the heater works! Anyone is welcome! 2675 W Overhill Dr. in Stephenville (across from the high school).
Hood County:
Lake Granbury Conference Center – 250 open slots. Open until 8pm. Citizens can bring food and drink, family friendly movies to be shown
Granbury Church Of Christ – 1905 West Pearl St.: 100 open slots, food is available
First Christian Church Of Granbury – 2109 W Hwy 377: 50 open slots, shower facilities available (bring your own showering implements and blankets)
Granbury High School Gym – Warming Center
Mambrino Baptist Church – 1625 Mambrino Hwy, Granbury : In the fellowship call. Operating 8am – 8pm. Pets will be admitted on leash or in carrier. Bring own blankets and snacks. Must follow health guidelines.
Pecan Baptist Church – 7178 Fall Creek Hwy: Just outside gate heading towards Acton.
Johnson County:
Cleburne Community Center
Open Door Church – Burleson: We have partnered with the City of Burleson, Texas Government and have opened our facility as a warming center for those who are in need. If you or anyone you know need a warm place to stay, please come! If you are in need of a ride, we have partnered with the Jeep Club to facilitate rides, so please call 817-935-8723 for assistance in getting a ride to the church. We have food for you and cots to sleep on, but please bring your own pillows and blankets. We are working hard to provide any emergency assistance we can. Please feel free to call us 24/7 at 877-413-0888 if you have a need. We will all get through this icepocalyse together!
Burleson Church Of Christ – 1150 NW John Jones Drive: Family Life Center open at the Burleson Church of Christ for people to have a warm place to stay, if needed. Pets are allowed if they are in a crate or controlled. Bring your own blankets and pillows. If you have a cot or air mattress please bring that as well. If you have any questions, please call (817) 778-8844
Alsbury Baptist Church: he gym at Alsbury Baptist Church is open and the heat is on. Showers are available but bring your own towel. If you don't have one I bet we can find one. We have coffee and snacks and more is a phone call away. Stay for an hour, for the day, or stay overnight; whatever your need. 500 NE Alsbury in Burleson. If you need to talk with someone my cell number is 817-917-7130.
Graceview Baptist Church: open as a warming center. Address: 1440 S Burleson Blvd, Burleson, TX 76028 Food and coffee are available. Bring your own bedding. Crated pets are welcome. For questions call (817) 295-2165 or email info@graceviewbc.org.
Parker County:
Weatherford ISD – 9th Grade Center Cafeteria: Warming Station
Palo Pinto County:
Well Of Life Church Mineral Wells: Are you without power and need a place to stay or warm up? We are opening our doors as a shelter if you need it. Please read the following below as there are limited resources and you will need to bring your own what you can to sustain yourself. Please bring your own blankets/sleeping supplies, snacks/food, toothbrush/toiletries, etc. We are not equipped to supply needs, so consider it "camping". Prepare for more than one night- just in case power is not restored to your home, or conditions worsen. No pets allowed. Same rules apply as with the ISD warming station. No alcohol, drugs, tobacco, profanity, etc. and appropriate clothing required. Uncooperative visitors will not be permitted to stay. Please follow Covid protocols.
Somervell County:
Somervell County's relocation/warming area is located at the Somervell County Expo Center. The center is open and has a limited number of cots available for overnight visitors. They can handle 75 to 100 people. Also, if you have a kennel/crate for your pet, you can bring them as well. They will place them on the area floor which is a heated area as well.  If you wish to stay the night bring your own blankets and pillows for your stay. This is being set up and provided by the Somervell County Judge, Commissioners, Somervell County Sheriff's Office, Somervell County Fire and EMS. Also, if you can volunteer some time, they are in need of volunteers to check others in, just stop by the Expo Center and they can fill you in.
If you know of any other warming centers being opened up, please email us that info at