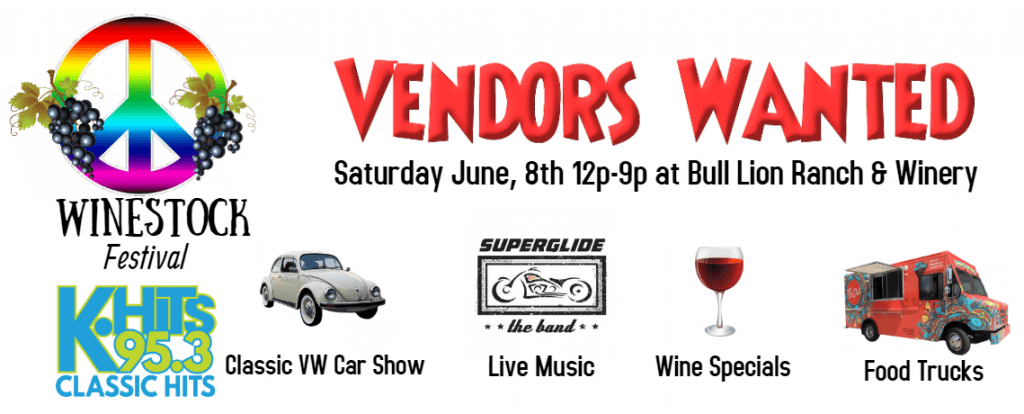 If you are an Arts & Crafts Vendor or a Food Vendor, we would love to have you be part of Winestock 2019! This is a fun event, that will be attracting people from all over, who not only love wine, but enjoy food, shopping the vendors, seeing classic VW Bugs and Buses that were popular from the Woodstock era, and of course listening to "live" music of the 60's and 70's!
This is an arts & crafts type show but can also include shirts, hats, and merchandise that is new. No used flea market type items please. For food vendors we are looking for a variety of types of food, and applications will be on a first come, first serve basis on types of food, so we won't have duplicates.
Arts & Crafts Vendors – only $20 per space
Food Vendors Tent, Trailer or Truck  – only $40 per space
If you need electric, you will have to supply your own generator
Please submit your application as soon as possible for this event, so we can reserve your space. We will get back to you within 48 hours on approval.
We look forward to having you join in on the fun of Winestock 2019, Saturday June 8th, from noon – 9pm at Bull Lion Ranch & Vineyards between Glen Rose and Hico, Texas!!