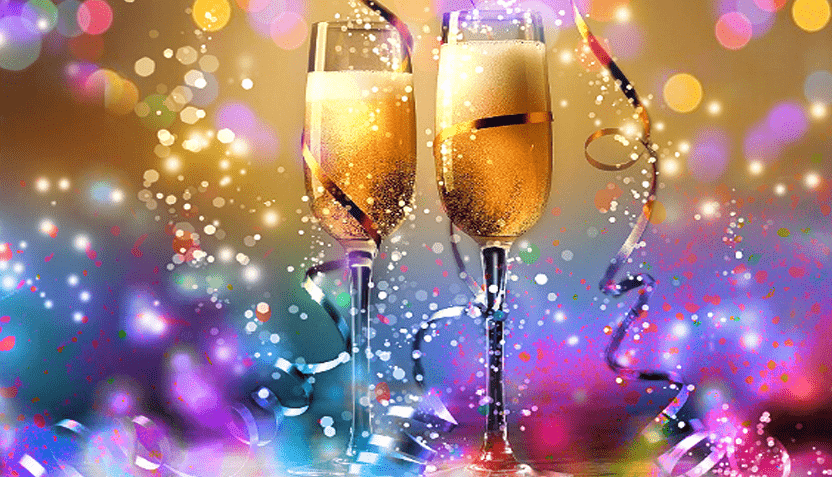 Ring in 2024 with K-HITS 95.5 & our sister station 92.1 Hank FM's New Year's Eve Party on the Boardwalk at the Lake Granbury Conference Center 7-Midnight! Enjoy a night of great music from 90 Proof,  dancing and fun along with fabulous food for two from Ketzler's. Plus we've got the blackeyed peas and a champagne toast ready for midnight. Book your room now at Holiday Inn Express in Granbury!
JUST $160 PER COUPLE or $95 FOR SINGLES or $600 TO PURCHASE A TABLE FOR 8
Limited number of tickets available for buy your tickets now!

For requested seating, call 817-505-5483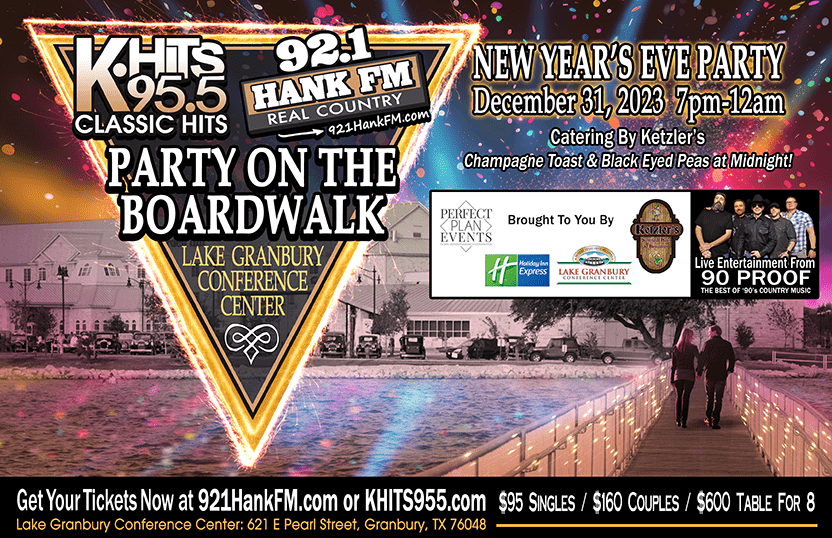 Doors Open at 7pm / Dinner Served at 8pm
Brought To You By