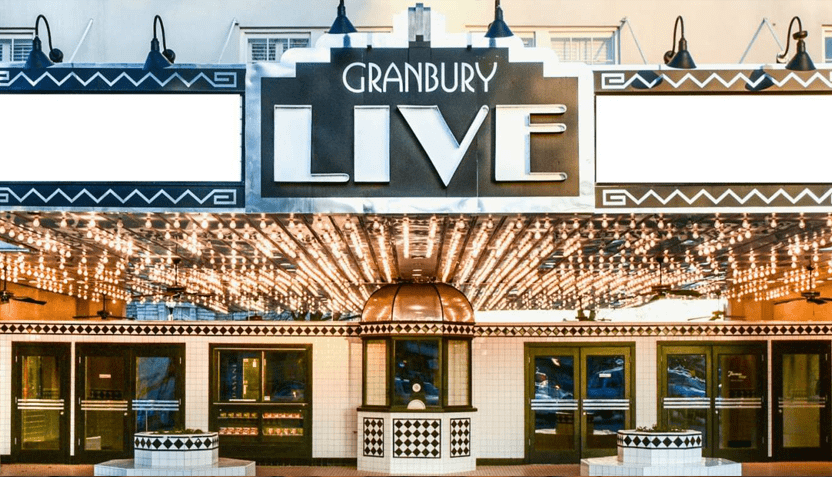 Listen at 7:45 A.M. on Thursdays for Exclusive Interviews with upcoming artist who will be at The New Granbury Live and for your chance to WIN a set of tickets!
Listen here for our latest Interview with "Texas Clearwater Revival" coming to Granbury Live this weekend!
Friday, January 27th @ 7:30pm & Saturday, January 28th @7:00pm
THE MOST INTIMATE MUSIC VENUE IN TEXAS
The New Granbury Live is the perfect spot wrap up a day at the Historic Granbury Square.