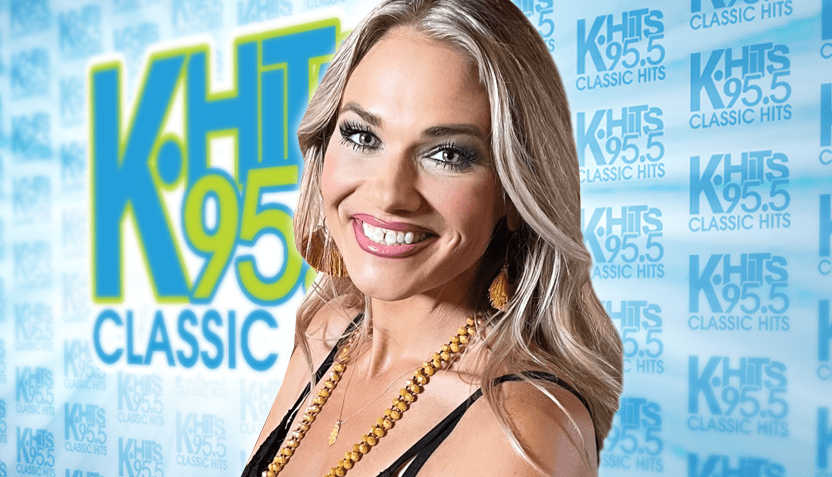 A small town girl from South Dakota, Erin Wilde has been captivated by radio and the entertainment industry since she was young. Erin went to college in Minneapolis and completed a degree in broadcasting before working in Rapid City, Denver, and Myrtle Beach. Although she enjoys the technical work inside the studio, her favorite part of the job is interacting and meeting her listeners. Erin says with complete sincerity, "I love what I do".
You can hear Erin Wilde weekdays 3-7pm on K-Hits. She is also the voice of country stations across the nation and the TV  Host of "After Dark" on Fort Worth Today TV,  Tarrant County's Lifestyle Resource.
Erin has done professional modeling and cheerleading and loves to tie them in with her public appearances and event work. Outside of the station you can find Erin with her husband (Sergeant Wilde) and their 6 kids, enjoying the outdoors, shopping, on tiktock trying a new recipe or trying to dance, enjoying her husbands grilling and working on a variety of community activities.
She was part of a team that was awarded the Spirit of Peace Award from Working Against Violence Inc. In 2010. In 2011 Erin was selected by the producers of "Live with Regis and Kelly" as a Top 100 finalist to fill in for Kelly Ripa. Erin was "Win Win Radios" Choice for "Live with Regis and Kelly", Radio Female Co Host for a Day. In 2012 ,She received the Star Award of Merit from the South Carolina Broadcasters Association for her part in production. She has served on the board at "CASA" Citizens against spousal abuse, opened a shelter for abused women and fought to get The City of Myrtle Beach, SC to recognize October as "Domestic Violence Awareness Month".  Erin was named the "Community Star 2012" from The Wellness Council of South Carolina,  she received The DAR "Good Citizens Award" in 2014 and was named Mrs. Fort Worth International 2015 along with receiving the SafeHaven Katie Sherrod Advocacy Award 2015, she currently serves on the board for "Tough Stars Give Back" Fort Worth. Erin was also voted "Best Radio Personality" 2015 & 2019 in the Fort Worth Texas Magazine "Best of Eddition", … and let's not forget the most important ribbon ever, in 2015 & 2016 and 2022 Erin has won the title of  "Fort Worth Stock Show & Rodeo Celebrity Goat Milking Champion"!
You can reach Erin Wilde at..